The Lydia Olson Library offers a cart of new books with titles frequently added. It is located past and to the left of the printing stations (near the start of the periodicals) and looks like this:
Here are some new books we are offering in the month of July!
Aryan Papers by George Dynin
This book is a memoir from World War II about a family who successfully flees to Poland by changing their last name by one letter. By doing this, they became aristocrats and are able to help others escape through an underground railroad that sabotaged Nazis and saved lives.
A Chosen Exile: A History of Racial Passing in American Life by Allyson Hobbs
This book is an exposé on how race fits in to America with a focus on African Americans who left their families to "blend in" with society. It goes into how pretending to be something they weren't (white) led to freedom away from slavery in the south. Until the Civil Rights movement these people lived in oppression, discovering that being free had many costs. This book ventures into the progress we have made as well as the phenomenon of how race still remains at the center of many societal debates.
Eye on the Struggle: Ethel Payne, the First Lady of the Black Press by James McGrath Morris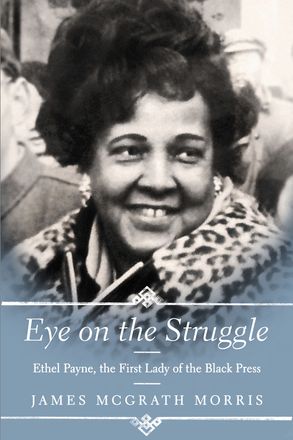 This book is a biography of the pioneering journalist Ethel Payne, the "First Lady of the Black Press". Ethel Payne was a ground breaking civil rights activist and accomplished many firsts for African American women. This book restores her to her rightful place in history as James McGrath begins with her life growing up in South Chicago and takes you on a journey following her career as a journalist. Payne reported on some of the most critical events of modern American history. Using sources ranging from oral histories to FBI reports,  McGrath gives the most accurate account of Payne possible. This book is a testament to how one person can make waves and is a good read for anyone – from civil rights activists to broadcasting aficionados.
The Buried Giant by Kazuo Ishiguro
This  book follows Axel and Beatrice, an elderly couple of ethnic Britons who live in an England rapidly turning into a ruin following the departure of the Romans. Axel and Beatrice have decided it's time for them to find their lost son. They know that they will face all kinds of obstacles, but they cannot predict that this journey will teach them about their love for one another. There's no way they could foresee that they will be joined by three different people on their journey, all lost in some way and all searching to find . . . "it" (not spoiling the plot – read to find out!).
A Reunion of Ghosts by Judith Claire Mitchell
The three Alter sisters share an apartment on Manhattan's Upper West Side. Lady, Vee, and Delph love each other deeply but being an Alter has its downside. Bad luck has been passed down through the Alter family for generations, yet no matter what is thrown at these sisters, they always have a joke to tell and one another. As 1999 comes to a close the sisters decide to get rid of the curse on their family – but first they must complete some unfinished business. Their journey leads to threads of history, personal memory, and family lore that goes back decades. This book is full of emotion and will keep you reading to find out what happens to the sisters bound to a curse.
The Vault of Dreamers by Caragh M. O'Brien
Forge School is the most prestigious arts school in the country. Every moment of the students waking lives is televised on the Forge Show and then the students are put in an induced sleep which lasts for 12 hours each day "to enhance creativity", according to the administrators. But when Rosie Sinclair skips her sleeping pill one night, she notices something is off about Forge. She begins to suspect sinister things are happening out of sight of the cameras of the school. She then starts to notice that her consciousness doesn't feel right. Soon, she discovers the ghastly secret that the Forge School is hiding and what it truly means to dream.